…making cryptoassets work.
Trusted by networks and token-holders to provide reliable staking services that generate competitive returns.
Robust engineering for excellent uptime
We run our own closely monitored, enterprise-grade hardware in two high availability datacentres with multiple layers of redundancy. Backed by a 24-7 on-call support team we target the highest levels of uptime to boost returns.
Tailoring to each network
By working with a select number of truly innovative blockchains we have the bandwidth to gain a deep understanding of their nuances. This enables a more meaningful contribution to each network's long-term value through development and governance participation, leading to better returns.
Fair and sustainable pricing
We're not luring clients with unrealistically low fee offers only to raise them without warning. Nor do we cut costs by sacrificing round the clock support or using cheap rented servers that could disappear on the whim of a budget hosting provider. Instead we opt for clear and fair fees for running premium validator services that provide competitive returns over the long-term.
Alignment with decentralisation
Decentralisation is the foundation of the blockchain networks we serve. Our ongoing investment in independent infrastructure aids censorship resistance and ensures we are not subject to the policy changes or outages of major cloud providers.
Our Mission – to support the best networks
Established UK-based technology company
Decades of experience across engineering, logistics, commerce and computer science
Founders each have more than 6 years Blockchain experience as token-holders, investors and infrastructure providers
Purpose designed & custom-built hardware
Dual high availability datacentres (with redundant power, network and cooling)
Deployment through "infrastructure as code"
State of the art monitoring, logging and alerting
Security through both design and vigilance
At least 10% of profits donated to medical research charities
Carbon Neutral
Our datacentres use renewable energy sources
Trusted by token-holders to generate returns for over $750 million worth of tokens*
why don't you let us make your cryptoassets work for you?
Twitter feed is not available at the moment.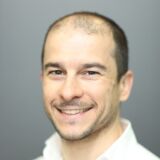 Stefano Pepe
NEAR Protocol
Product Manager
Lunanova was an early validator at NEAR Protocol. They had a remarkable impact on the network stability and occupied the highest ranks in the Stake Wars incentivized TestNet. They participated in the launch of NEAR Phase One, and today are among the best performing validators in the network.
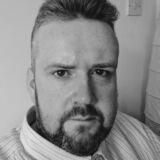 Jim
WaveFive
Council Member, The Graph
Some of the best devops on The Graph, I would recommend strongly.
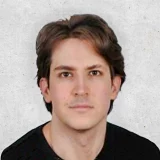 Georgios Vlachos
Axelar
Co-Founder
As part of the Axelar ecosystem since the early days, Mike and the LunaNova team worked in an advisory role to help identify and establish a diverse set of stakeholders that today secure Axelar as part of its decentralized validator set. LunaNova advocate robust validator infrastructure and continue to provide valuable insights into the performance and health of the network.
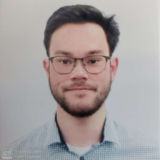 Chris Fergus
Metrika
Co-Founder
LunaNova is one of the most reliable validators of the protocols we monitor in our platform. They bring an impressive experience in blockchain operations.
